About Anja
The forest in Anja was designated a protected area reserve by the Government of Madagascar in 1999. The reserve extends over 30 hectares. The space is enriched with an ecological wealth of flora and fauna species, most notable for its dense population of semi-tame ring-tailed lemurs. Anja Park is located 13 km south of the district capital Ambalavao on national route 7 to Tulear in the Haute Matsiatra Region (Fianarantsoa).
The Malagasy government made it a priority to increase the amount of protected land by fivefold. Many community parks and reserves were established to protect natural resources and to empower Malagasy people with rights to their lands and the benefits of ecotourism.
Anja Reserve is the most visited community managed forest and ecotourist site in Madagascar. Anja has become a vital example of how community management of natural resources can both effectively protect the area and benefit the community.
Management of the forest was officially transferred to the local association Anja Miray (A.M.I) on Nov. 23, 2001 in reference to Malagasy Law No. 096-025,31/09/96, pertaining to the local management of renewable natural resources mission to protect and administer local sites.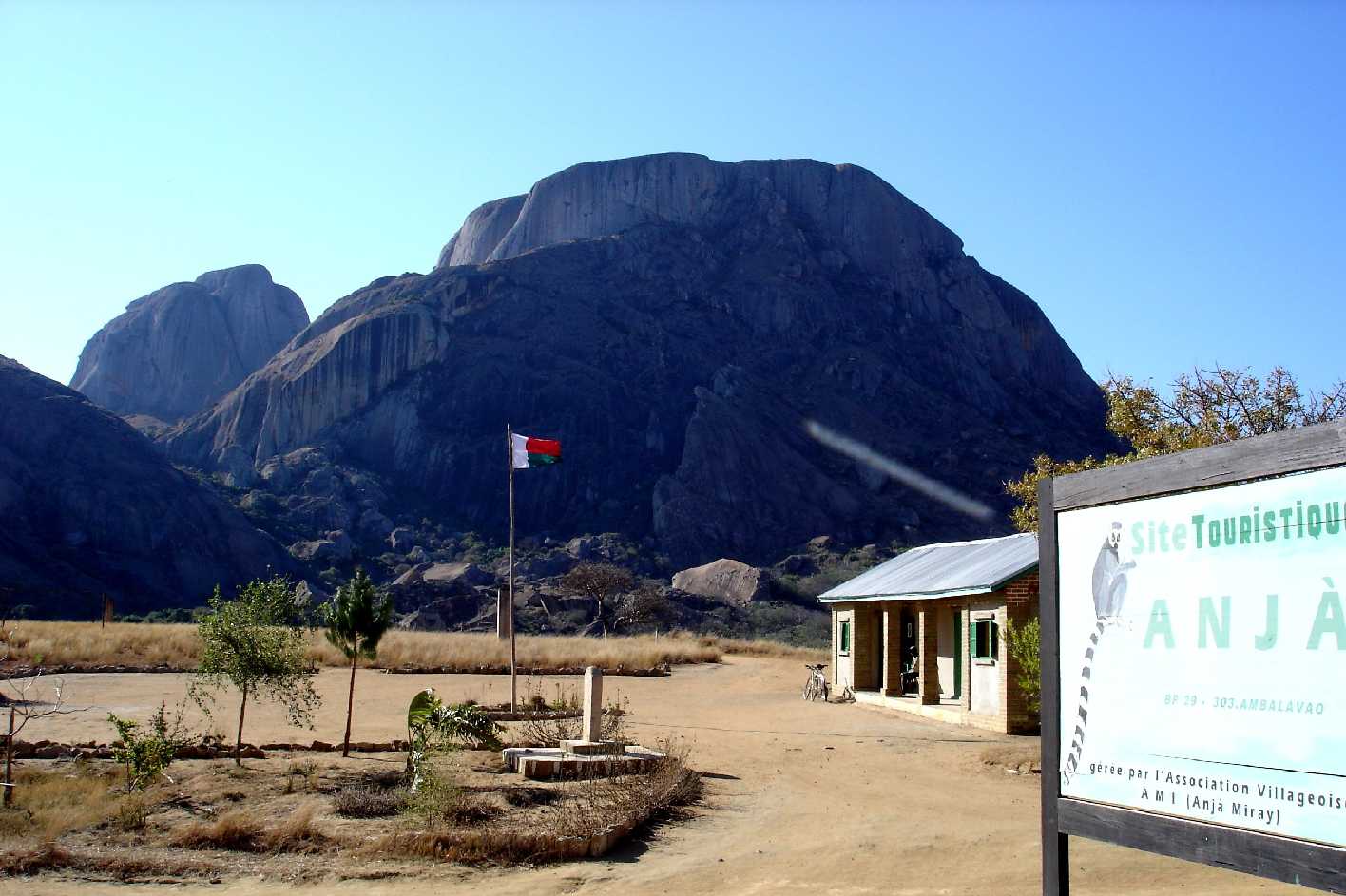 In Anja, members of the local community have been chosen to independently manage natural resources. The Anja Miray Association also contributes to local development through community projects including: Construction and maintenance of a primary school, construction of a house for a Peace Corps Volunteer, large scale fish farming, environmental restoration with tree nurseries, malaria education, and contribution of funds to enable local people to obtain mosquito nets. All residents of Anja are eligible for membership in the association. Based on their individual skill sets some people work as guides, some work as porters while others perform administrative and management tasks associated with the reserve.